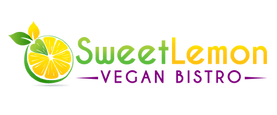 Sweet Lemon Vegan Bistro, located in Bethany, is an Asian Thai Fusion establishment that serves a delicious variety of meatless wraps, soups, salads, and desserts which would likely appeal not only to those that prefer a vegetarian lifestyle, but also to those that consider themselves omnivorous.
Prices at this writing ranged from $5.95 for starter items to $12.50 for their Soups and Noodle Soups. A three course meal consisting of a starter for two, two main dishes, and a shared dessert ran $36 before tip.
Menu items are ordered at the counter from friendly and accommodating staff. Each course can be ordered individually on an open ticket, making it convenient to order as your meal progresses.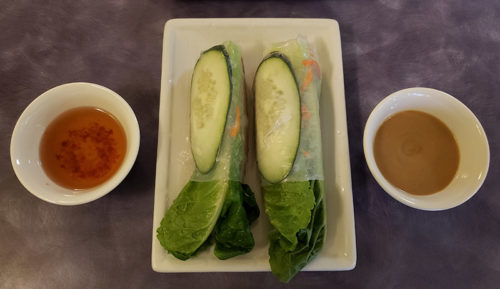 For our starter we ordered Joyful Rolls, which were Spring Rolls wrapped with pickled carrots, cucumbers, and mint leaves in rice paper, which came with a side of Vietnamese vinaigrette. They were tasty, refreshing, and had a satisfying crunch.
For the main courses, Tomka Thai and Perfection were ordered. Tomka Thai was a spicy soup consisting of pineapple juice, tofu, soy ham, vegetables, and coconut milk. It was flavorful, not too spicy, and slightly creamy. The tofu appeared to be a little large and seemed a little tough on the outside to this reviewer who is new to the tofu scene, but maybe that's how it's supposed to be.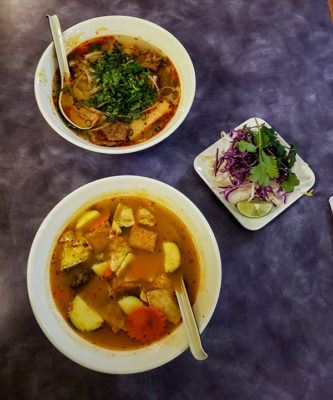 Perfection, a noodle soup loaded with rice noodles, tofu, soy protein, and spiced infused vegetable broth was served with bean sprouts, cilantro, and shredded red cabbage on the side. It was tasty, and the soy protein (mimicking beef slices) was surprisingly delicious, tender, and quite palatable.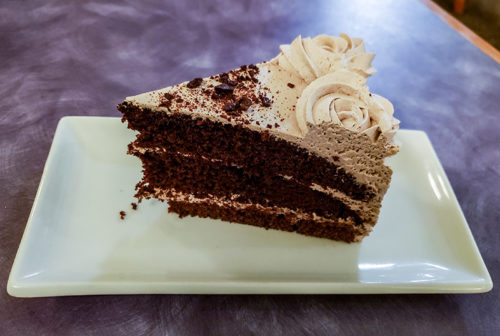 For dessert, a vegan chocolate cake was served. The cake had good chocolate flavor, but seemed a little dry.
Sweet Lemon Vegan Bistro was nice, clean, and had a quiet, conversation friendly atmosphere worth going back to. It provided a good experience for this omnivore to experience tasty vegan dishes with satisfying serving sizes.
4888 NW Bethany Blvd
Portland, OR 97229
Monday – Friday : 11 AM to 8 PM
Saturday : 12 PM to 8 PM
Sunday : Closed
–S&R December 2018