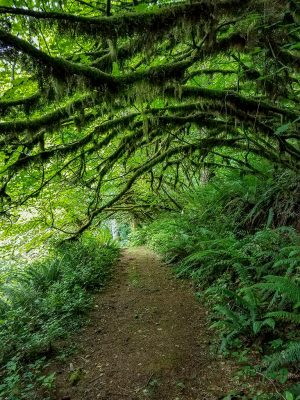 As you stroll along the trimmed and groomed trails that cross MSR's 104 spectacular acres, follow the ribbons that match the colors on maps that are posted at each trail intersection. The maps indicate the ribbon color for the trail being experienced as well as trail length, elevations, and huff & puff ratings to help keep you on track.
Walk the trails to the Alpine Park where you can enjoy activities such as disc golf and picnicking. Pack a blanket and enjoy a lunch in the serene setting, but remember to not feed the wildlife …unless they are your blood relatives.
Experience MSR. Enjoy the trails.
Experience the Mountaindale Sun Resort Trail on these Virtual Tours:
Photos From the Trails