WELCOME TO MOUNTAINDALE SUN RESORT
(Important Note: This site includes nude photography. If you did not intend to reach this site, please exit this page.)
Welcome to Mountaindale Sun Resort, Portland's finest nudist resort.  We hope this online visit will be the first of many visits both online and in person at our beautiful forest location, 30 miles Northwest of Portland, Oregon.
WHAT'S NEXT:
June 24th  
Saturday
✹ Black Tie and Heels 2017 - Bring a Hat too!
July 2017
8th Saturday
✹ 9:30 Board Mtg.
✹ 1:00 General Mtg.
✹ 6:00 Dinner
✹ Hawaiian Pool Party & Pig Roast  with music
✹ 2:00 p.m. AANR Skinny Dip Pool Side
22nd Saturday
✹ 6:00 Potluck Dinner
For printing the 2017 Calendar: 6 2 17 Mountaindale Sun Resort 2017 Calendar of Events.docx
Join the fun, become a member: If you would like to learn more on how to join our club, click here.
Mountaindale Sun Resort Celebrated World Skinny Dip Day with Record Number in Pool.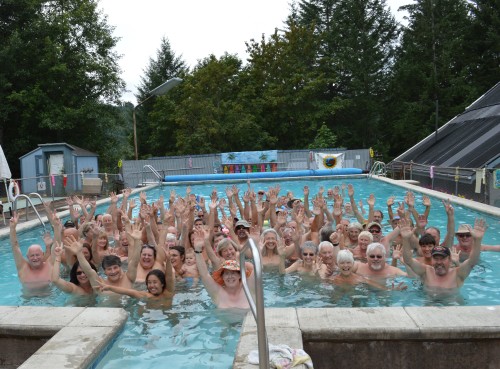 Cabins are available to rent this weekend!  For reservation call 503-647-2449.
Take a Tour of our trails by Clicking Here.
Mountaindale Sun Resort is a proud affiliate of the American Association of Nude Recreation.
 Need to find out something quick?  Email host@mountaindalesun.com or Call Us at 503-647-2449