WELCOME TO MOUNTAINDALE SUN RESORT
FEBRUARY 19th – DUE TO SNOW AND ICY ROAD CONDITIONS, WE ARE CLOSED TO GUESTS.
WE ASK ONLY MEMBERS WITH TRACTION DEVICES DRIVE TO MOUNTAINDALE SUN RESORT.  WE WILL BE OPEN AS SOON AS POSSIBLE!
(Important Note: This site includes nude photography. If you did not intend to reach this site, please exit this page.)
Welcome to Mountaindale Sun Resort, Portland's finest nudist resort.  We hope this online visit will be the first of many visits both online and in person at our beautiful forest location, 30 miles northwest of Portland, Oregon.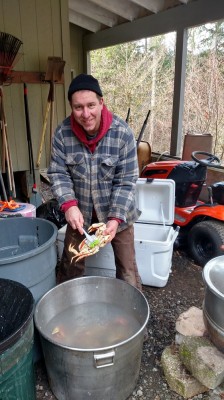 Members! To See ALL of the fun from Crab Fest 2018 Click HERE
Mountaindale Sun Resort Happenings!  – For More Information, Check Out Mountaindale Sun Times
Meeting & Events!   Here is the   2018 Calendar of Events
March  9 – 7:00 pm Social Night in the Clubhouse
March 10 – Meeting Day & Events
9:30 am Board Meeting
1:00 pm General Membership Meeting
6:00 pm Good Ole Days Supper & Nude Easter Egg Hunt
HIKERS!!! We have new trail maps!
Learn about our History!
Join the fun, become a member: If you would like to learn more on how to join our club, click here.
Take a Tour of our trails by Clicking Here.
Mountaindale Sun Resort is a proud affiliate of the American Association of Nude Recreation.   Follow us on Facebook!
 Need to find out something quick?  Email host@mountaindalesun.com or Call Us at 503-647-2449