AANR-NW Spring Board Meeting held at MSR
on March 31 – April 2, 2017
The weekend Spring Board Meeting started on Friday, March 31 with AANR-NW members enjoying dinner followed by a budget meeting.  The meals were a hit with members, including the Presidents' luncheon on Saturday where club presidents met to discuss various issues. Topics of interest were discussed that afternoon and ended in time for the Gonzaga Final Four game.  During the Welcome Reception, participants enjoyed a French wine tasting with Brie and dark chocolates. The Oregon game captivated the group while others played cards, visited, and relaxed in our hot tub to finish off Saturday night.  Sunday morning was an early breakfast followed by the business meeting.  The Fall Board meeting will be held at Kaniksu Ranch. Members enjoyed the wood stove in the clubhouse and some sun throughout the weekend.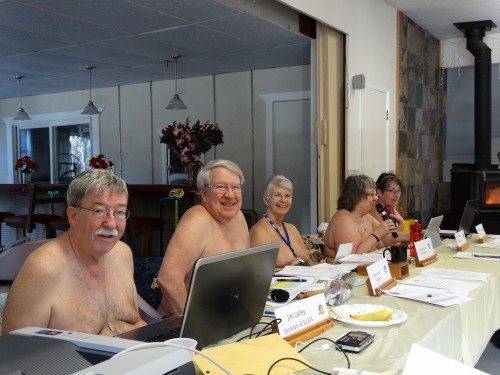 AANR-NW Spring Board Mtg. Notes April 2017 Jeff S.
AANR-NW:  AANR-NW  2017 Convention, July 21-23 at The Willamettans

Get the latest AANR-NW news by subscribing to AANR-NW E-news to find out information from AANR and our local region.  Go to: http://www.aanr-nw.org/, join E-news.